Dura Bilt Calf Stalls for Healthy Calves: 100% Plastisol Coated Metal
The Dura Bilt Calf Stalls are a customer favorite and it is easy to see why! For one thing, the entire stall is coated in a thick, durable layer of plastisol (poly-vinyl). Because of this Dura Bilt Stalls will outlast all other stalls and hutches. This is another innovative example of how ADA Enterprises, Inc. is committed to customer satisfaction.
The entire unit is coated with a thick layer of plastisol which is strongly bonded to the metal.
Request a Quote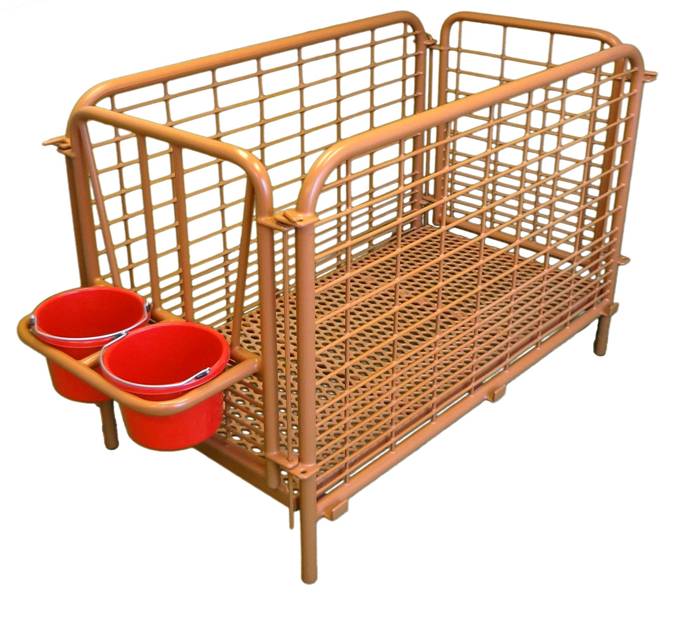 The complete unit includes the front and rear gates, two side panels (open or solid), and four drop-in connector pins to connect everything together.  Also included are one Dura Trac Clearspan Calf floor with expanded metal or woven wire surface, a bucket rack to attach to the front gate with stainless steel bolts and nuts, plus two 8 quart buckets.
Watch a short "How To" video about installing the Dura Bilt Calf Stall.
Dura Bilt Calf Pen System
Easily Convert Single Calf Stalls to Group Pens
We have responded to customer requests and are excited to introduce a New Product! The Dura Bilt Calf Pen Systems are larger pens that can be converted from group calf pens to single stalls. The unit is built as one large pen with two removeable dividers. Furthermore, it boasts the same DURABILITY, same QUALITY, and the same COMFORT you have come to expect from Dura Bilt plastisol coated calf flooring and stalls!
Included with the new system are Dura Trac coated expanded metal or woven wire calf floors and removable calf stall dividers. Also, buckets, bucket holders, and all the necessary hardware are included. The dimensions for the standard Group Calf Stall are 61.3" deep by 102" wide. Therefore, each individual stall is 30" wide and 60″ long when the dividers are used. Contact us today for more information!
Request a Quote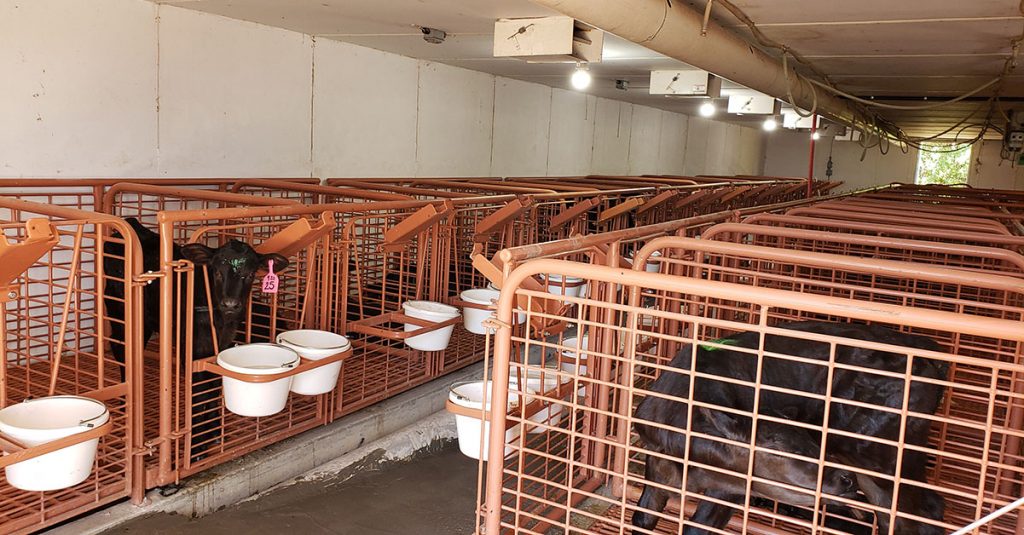 Superior Footing for Animal Safety
Dura Bilt Stalls and Pen Systems ensure the health and safety of calves.
Calves remain comfortable and dry.
In addition, there is no need for the extra expense of extra bedding.
Easy access to the calf is provided through secure gates.
Also, cleaning is easy, reducing labor expense.
What's more, the Dura Dump Calf Watering System is designed to fit with Dura Bilt Calf Stalls as a completely poly-vinyl coated system that will not allow rust to permeate through it. In addition, it will not harbor bacteria. Click for more information about the Dura Dump Calf Watering System.
The Complete Calf Stall Unit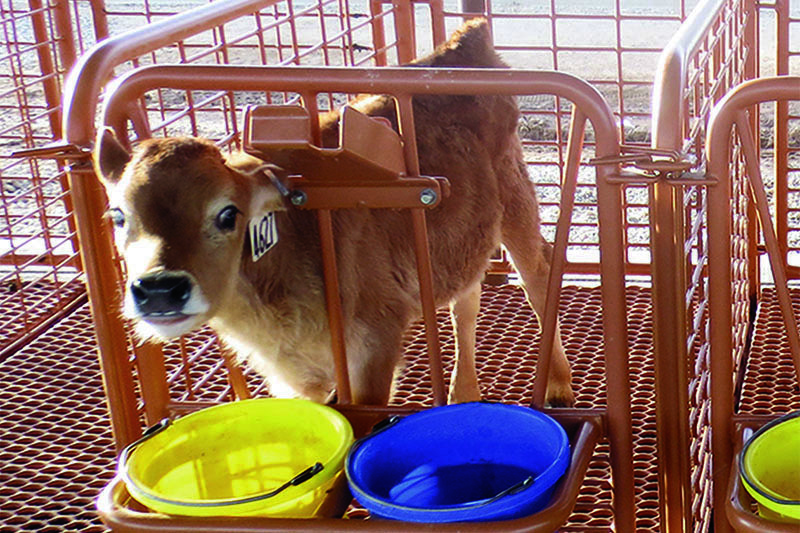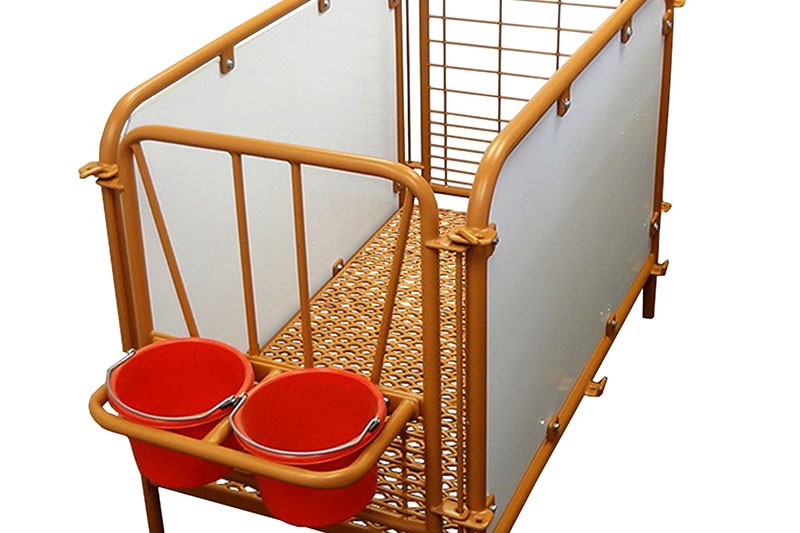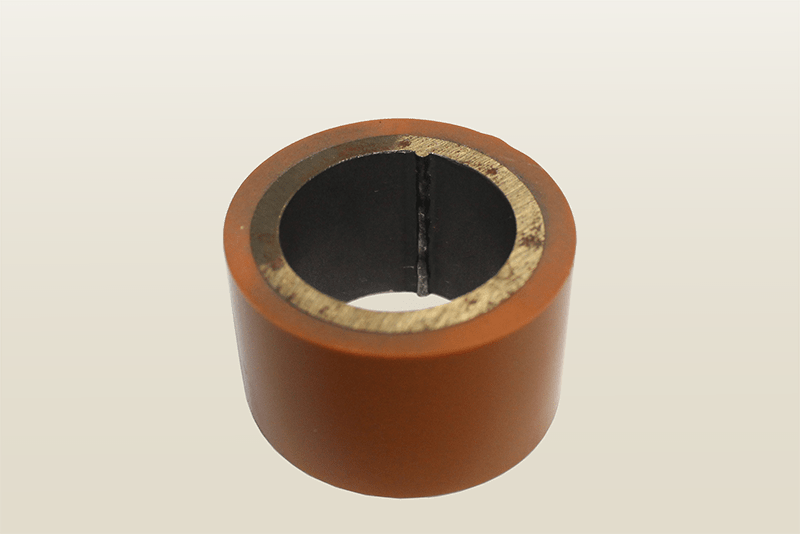 Cross section of plastisol coated frame
Contact one of our representatives for more information about Dura Trac and Dura Bilt products for calves.
Contact Us
TALK TO SALES NOW
800-533-6033
John Kimberly of Kimberly Farms (Facebook) purchased Calf pens from ADA Enterprises in 2016 and hasn't lost a calf since. He admitted he was initially hesitant to buy Dura Bilt stalls because he was a believer in straw bedding, but the results – no lost calves in 3 years – proved he made the right…
From a Dura Bilt Calf Stall customer: With our new calf rearing system it is easy to achieve our target weaning weights on a monthly basis with less mortality. 800 female calves monthly weaned at 78 days of age at an average weight of 104 kg.
Ready To Order?
Aids in traction which also reduces floor related injuries
Easily allows for modern cleaning methods
Resists rust and corrosion
Not only durable, but also comfortable
Reduces stress on the animal
Built with prime steel and completely covered with a thick coating of poly-vinyl
TALK TO SALES NOW
800-533-6033