Description
Custom Calf and Swine Products
A salesperson is available Monday through Friday from 8:00 a.m. until 4:30 p.m. central time. We are happy to discuss your facility's needs and provide a quote for the following swine and calf products:
Calf Floors
Farrowing Floors and Creep Sides
Nursery Floors
Fill out the custom layout form to request a quote for your upcoming calf project or swine project.  Once we have this information, one of our representatives will reach out to you with a detailed estimate.
We will reply via email unless you prefer a phone call. (If that's the case, please let us know!) Otherwise, the phone number is a backup method of contact. We have found that sometimes emails won't go through and then in that case we aren't able to respond any other way.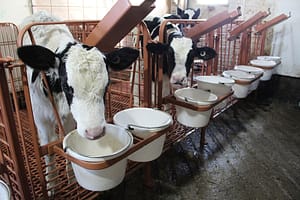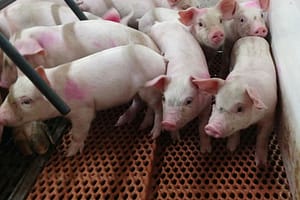 Custom-Sized Raised Flooring
Are you replacing an odd-sized floor?  No problem – we custom-build floors to your specs.  Do you need to span a 10′ gap?  We manufacture floors built to span up to 12′.  Need a hole patched temporarily while we work on replacing your current floors?  The Dura Trac floor patch is perfect for covering worn areas of your swine and calf products. Not only on existing plastisol coatings, but also on woven wire flooring.